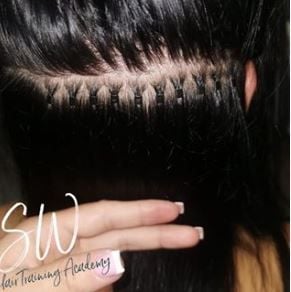 HAIR EXTENSIONS Home Training Courses / Distant Learning Courses from £125

HAIR EXTENSIONS Home Training Courses / Distant Learning Courses

HAIR EXTENSIONS Home Training Courses / Distant Learning Courses

HAIR EXTENSIONS Home Training Courses / Distant Learning Courses from £125

HAIR EXTENSIONS Home Training Courses / Distant Learning Courses
HAIR EXTENSIONS Home Training Courses / Distant Learning Courses from £99 | Message us your chosen methods after purchase.

HAIR EXTENSIONS Home Training Courses / ONLINE HAIR EXTENSION TRAINING. Plus a FREE Hairdressing Mini Course is also included in all Online Bookings.

From

£0.00
ONLINE HAIR EXTENSION TRAINING including Invisible Weave | OR DOWNLOAD OUR APP (1 METHODs AVAILABLE)
Tutor is available to students | self-paced
All our courses includes FULL kits with Training Head
Plus a FREE Hairdressing Mini Course is also included in all Online Bookings.
Overview
If you've ever dreamed of setting up your own business in the hair extension industry, whether you decide to work in a salon, from home or being mobile and visiting clients in their own home - then this course is for you!
Hair extensions have really taken off over the past few years and with customers loving the results and coming back for repeat business to get their hair fix, the hair extension business is currently booming.
With the flexibility of managing your own week and booking in clients around your other commitments this is a business that you can do part time or as a full time career.
This comprehensive course will take you from a complete beginner in using hair extensions and how to apply them, to the equipment that you will need to get started, and the all important aspect of how to market your business to get clients.
MANY OF OUR STUDENTS HAVE GONE ON TO START A VERY PROFITABLE HAIR EXTENSION BUSINESS! NOW EARNING UP TO £1000pw FROM FITTING HAIR EXTENSIONS ALONE!
VTCT Level 4 Trainers
HAIR EXTENSIONS Home Training Courses / Distant Learning Courses.
Description
This course is divided into units, each exploring an important aspect of the hair extension industry. This starts with what the current market is and what its demands are in terms of hair extensions, concluding with the characteristics of a successful hair extension business. It then moves on to discuss the various types of hair extensions, the types of hair used, their availability in colours and lengths along with a short analysis of the pros and cons of synthetic and human hair extensions. Further units move on to the business aspect of where to find good quality hair extensions in bulk and safety precautions that are required in this business.
Unit 7 is the PRACTICAL ELEMENT of this course which will be via detailed Instructional Videos of the application and removal of hair extensions so that the student will develop practical skills in applying Hair Extensions. Resulting in submitting your evidence (a 15 minute video of the student applying and removing their chosen methods on a Mannequin Head) for Certification.
Also, Unit 7 the Practical Element is an Interactive Online Training and is structured exactly the same as a face to face classroom, however, the course is offered via FaceTime (or Skype or Zoom) on your laptop or a smart phone.
Each fitting, removal and maintenance method will be demonstrated live. You will receive follow-up practice Instructional Videos with live advice and guidance.
The later Units covers various tips on developing a business model for your hair extension business, building an online presence for promotion and publicity and contains information about how to build and maintain a clientele.
This course will help the student in grasping each of the above-mentioned concepts and units, so once student completes this course and establishes a hair extension business, they are reasonably prepared on aspects such as the business itself, its marketing and promotion and customer care.
There is no time limit for completing the course it can be studied in your own time at your own pace.
CPD Certified Certificate issued to student upon completion of the course.
Course Contents and Core Units :
Introduction
Unit 1:
Getting Started
The Hair Extension Business -
What You Need to Know
Summary
Questions and Answers
Assessment
Unit 2: Types of Hair Extensions
Hair Extensions: What are the options?
Summary
Questions and Answers
Assessment
Unit 3: Finding the Right Extensions
How to find the best extensions?
Summary
Questions and Answers
Assessment
Unit 4: Safety Measures
Safety Measures for you
Safety Measures for the Client
Summary
Questions and Answers
Assessment
Unit 5 Methods Of Application
Methods to Apply Hair Extensions
Pros and Cons of the Four Most Common Extension Methods
Summary
Questions and Answers
Unit 6: Tools and Equipment
Accessories for Hair Extension
Summary
Questions and Answers
Assessment
Unit 7: Extension Placement and Removals using Instructional Videos, Mannequin Head and
Learning the Art of Hair Extension Placement
Summary
Questions and Answers
Assessment
Unit 8 Hair Care Instructions
Aftercare and Maintenance
Summary
Questions and Answers
Assessment Section
Unit 9: Salon Forms
Salon Forms for your Hair care Extension Business
Other Forms that you may need
Summary
Questions and Answers
Assessment
Unit 10: Building Your Online Presence
Establishing your website
Summary
Questions and Answers
Assessment
Unit 11: How to build a strong client base
Tips & Tricks
Marketing Strategies
Social Media Marketing - The New Age of Marketing
Summary
Assessment
Unit 12: Do's and Don'ts
DO's of Buying and Wearing Hair Extensions
Don'ts of Buying and Wearing Hair ExtensionsSummary
Summary
End of Course Assessment
HOW DOES THE ONLINE TRAINING WORK?
-Decide which method/s you would like to train in (please ask if you need help) and purchase your course on our website.
- We post your full kit direct to your door, mannequin head included.
- You will then receive your 12 course core units and a link 'Part 1' along with your welcome pack.
This provides you with all the information and intensive theory needed prior to your practical training 'Part 2' - which includes your detailed instructional training videos for application and removal for each method selected.
-Part 3 recaps everything you have learnt, you will continue to have access to these for reference whenever you need to.
-You start your training at a time that is suits you
-You send us images and video clips of your training once you are confident on your training head, send over your images & video clips to us for assessment.
-We then advise on any way to improve or advise on the next step.
-Complete a full head of your chosen method/s on your mannequin head (hair supplied).
-Send us your final images and video clips for final assessment
-We post your accredited certificate, valid for insurance
-Full support at all times via: Phone, email, text or video call
Methods Description:
FUSION / PREBONDS| Hair fusion is a technique used to apply hair extensions ... It involves taking sections or strands of natural hair and then bonding them to the extensions using a Heat Connector in such a way that they appear to be a seamless, natural lock.
MICRO RING | Micro ring hair extensions use a technique with MicroRings to combine strands of natural hair with the hair extension. ... The hair extensions are applied one strand at a time with the rings holding the extensions in place securely using an Hair Extensions Pliers .No glues or chemicals are required.
NANO RING | The process of fitting nano ring hair extensions involves placing individual strands to small sections of hair and securing them with a metal nano ring. The nano ring itself (as the name suggests) is tiny and 90% smaller than a traditional micro ring, which is why it is often more suitable for those with finer hair.
TAPE WEFT | Tape-in hair extensions are thin tape wefts, 1 inch wide pre-taped hair wefts, that get "taped-in" in between your own hair in "sandwich" like bonds. ... This method is 100% natural, requires no tools or chemicals, lasts up to three months and the hair is reusable!
BRAIDLESS WEAVE AKA LA WEAVE | braidless Weave They lie much flatter to the head and because there is no braid, there'll be less tension on your natural hair which can cause hair loss and damage. The wefts can easily be reused and repositioned. Without braids, the extensions are much more comfortable to sleep in.
MICRO RING WEFT | Micro ring wefts combine both the microring attachment and a hair weft. Small sections of the natural hair are threaded through each tiny micro ring and then the micro ring is clamped flat using Hair Extensions Pliers to secure it in place. Micro wefts are fast to apply and cause zero damage to your own hair.
INVISIBLE WEAVE | The Invisible Weave method ensures there are no visible attachments at the base and top of the extensions. ... Instead, this invisible weave method uses secret attachments which are hidden inside the weave so they cannot be seen when the hair is worn down or styled up.

A brand new take on applying weft hair extensions that uses no heat, no glue, no braids and most importantly and what makes it so innovative is that there are no visible connections. The trend setter.

The way it is applied hides the connection from both the top and the bottom and also enables a more comfortable and versatile fit for most hair types. In addition to this the row placements create a seamless finish giving more versatility to the client which makes high ponytails a lot more discreet.

All designed for the most discreet fit. Our technique is suitable for use with most brands of weft hair extensions so rest assured there is no eed to find a new supplier if you already have a favourite.
CHOOSE COMBINATIONS | A MANNEQUIN HEAD IS INCLUDED IN ALL ONLINE COURSES.
COURSE 1 | (1 method) £99 Including kit | Choose 1 method
Micro Ring
Nano Ring
Tape Weft
Prebonded Fusion (Hot)
BRAIDLESS Weave aka LA Weave
INVISIBLE Weave
Micro Ring Weft
After booking please message us your preferred 2 methods from above.
COURSE 2 | (2 methods) £149 Including kit | Choose your 2 methods
Choose from list above.
After booking please message us your preferred 3 methods from above.
COURSE 2b | (3 methods) £199 Including kit | Choose your 3 methods
Choose from list above.
After booking please message us your preferred 3 methods from above.
COURSE 3 | (4 methods) £249 Including kit | Choose your 4 methods
Choose from list above.
After booking please message us your preferred 4 methods from above.
COURSE 4 | 5 METHODS £349 Including kit | Choose your 5 methods
Choose from list above.
After booking please message us your preferred 5 methods from above.
COURSE 5 | 7 METHODS £399 Including kit.
Micro Ring
Nano Ring
Tape Weft
Prebonded Fusion (Hot)
BRAIDLESS Weave aka LA Weave
Micro Ring Weft
INVISIBLE Weave
Course 6:- Ultimate Classic Sewn In Weave (Including Cornrow for beginners) and Mesh Integration for Hair Loss. £350 Including Kit:
Sewn In Weave Natural hair is braided then extensions are sewn onto the braids using a Weaving Needle and Weaving Thread.
Course 7: Coming Soon
Course 8 (Mesh Integration: Specialist Hair Thinning Application) £350:-
Mesh Integration Course - Hair Replacement
Course 8
Mesh Integration Course: Specialist Hair Thinning Application - £350 - MESH INTEGRATION HAIRLOSS COURSES - Includes Interactive Zoom Livestream
Do you want to learn how to help your hair loss clients?
Do you want to bring new hair loss clientele in to your salon?
Do you want to help clients who are struggling with hair loss? and its not something you offer now?
Then let us educate you on how you can help a hair loss client with an amazing hair system that changes lives... We teach you how to build a Mesh Integration system and how to apply it and we educate you on WHY you should fit a system like Mesh ....
With our course you will learn to make a full Mesh Integration system using Lace Closures and Hair Wefts.
You will learn how to build a system on a clients head, that they can treat as part of their own hair replicating a full head of hair.
• We will teach you why hair loss happens and the different types of hair loss you can treat with this system
• The best systems for each hair loss type
• Health and safety
• How to conduct a thorough consultation
• Preparation of the hair ready for a full system
• How to make a Mesh Integration system
• Maintenance service and removal
• How to cut and blend your system
• Pricing
• Aftercare
• Problem solving
• Marketing
If you are interested we have very limited spaces as we like to keep our classes small and intimate.
Fully accredited and full kit provided
Course 9: Wig Making Course Including Kit £450 Including Kit and manual
Closure and frontal weave
Crochet wig & wig ventilation
Frontal customising
Wig construction
Wig laying

The popularity of custom wig units has soared in recent years. The versatility and unique qualities of each unit have never been available to more women at any time in history. SW Hair Training Academy are proud to offer our expertise in wig design course. Unmatched construction and luxury hair are the hallmarks of SW Hair Training Academy Custom Units and this class will provide you with the skills and knowledge to construct superior units!

This all-inclusive course will cover every aspect of crafting luxury units and how to utilize this new skill to provide services to your clients. Students will receive hands-on training + an instruction manual, that includes valuable templates to jumpstart your business. Upon completion of the course, students will be presented with a Certificate.

Client Consultations
Measuring Clients
Cap Selection
Stitch Selection
Unit Pricing
Making Molds
Applying Closures
Lace Piece Prep
Unit Installation
Making Full Units

Wig Kit Contents

One Full LACE Wig Cap
One Canvas Head or One Styrofoam Head
A set of Synthetic hair extension
T Pins to pin the cap unto the head
Elastic Tape for extra hold
Ventilating Needle
Ventilating Holder
C Clamp, this is for holding the head
Lace Tapes
Scissors (Random Style/Colour)
Comb (Random style/colour)
All the above courses includes Interactive Live Stream to support your Practical Unit (Optional at no extra charge).
WHAT'S IN YOUR KIT?
In your kit we provide everything you need to complete your course and get started with your new career. -Hair Extensions Tail Comb
-Hair Extensions Brush
-Sectioning Clips x 4
-Finger Protectors/Cots
-Cutting Scissors
-Full head of training hair -for each method
-Hair Extensions Pliers
-Micro Rings- for rings or weave
-Micro Ring Pulling Tool x 2
-Consultation Sheets
-Bond Remover Fluid
-Training Manual
-Colour Ring
-Training Head
-Hair Tools Bag
-Thread
-Needle
COMPLETING YOUR COURSE ALSO GIVES YOU...
ACCESS TO TRADE SHOPS

SEVERAL SUPPLIERS DETAILS WITH TRADE DISCOUNT

GUARANTEED INSURANCE

ONGOING SUPPORT FOR LIFE
Courses are CPD Certified. Certified Certificate upon completion so you can get insurance.
Assessment(s) is included in price
Tutor is available to students
We train you in application and removal and all the information you will need to set up as a Hair Extension Technician. Our dedicated training website is www.swhairtrainingacademy.com
Understand the industry and latest trends
Work safely and efficiently
Use extensions for length, thickness and different colour effects
Complete a client consultation
Understand contraindications
Select the perfect method and density for your client
Understand different qualities and textures of hair
Achieve the perfect colour match
Create new colour effects such as balayage and highlight using extensions
Section the hair and apply different methods safely and securely with correct tension
Position extensions discreetly for different methods and needs e.g. for length, volume, highlights and more
Use cutting and blending techniques to achieve a natural look (extensions only)
Perfectly style extensions
Safely remove hair extensions
Educate aftercare and maintenance for your clients
Structure pricing and understand profit for your services
Launch and market your new business
Use social media to assist with your new business
Insure your new business
Select the perfect suppliers with our recommendations and trade discount
WANT MORE INFORMATION ON THE METHODS? SEE BELOW...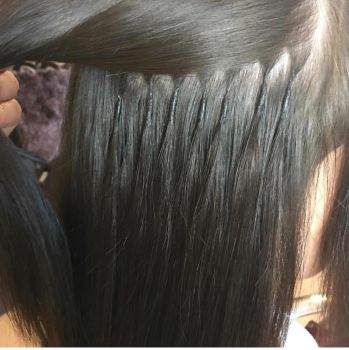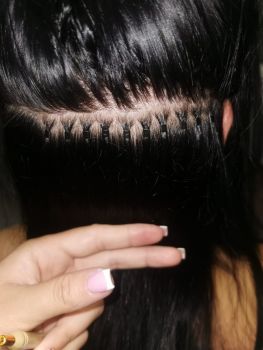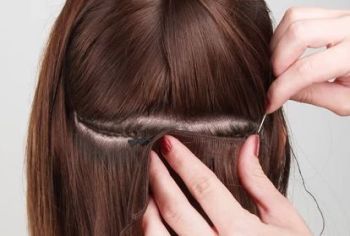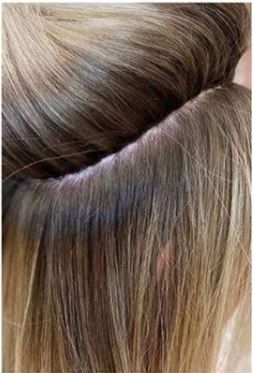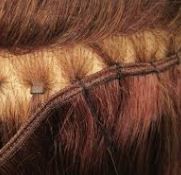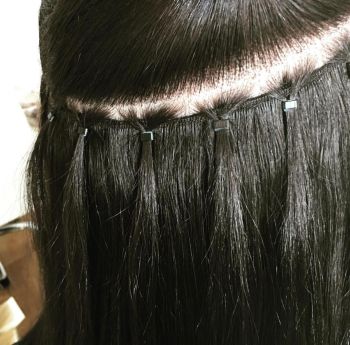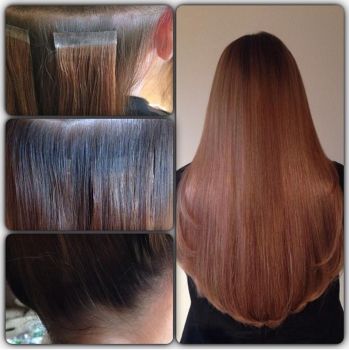 MESH INTEGRATION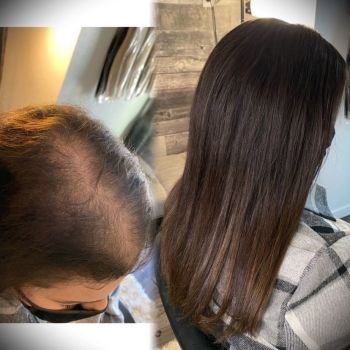 Wig Making Courses